Lester B. Pearson Award 2019 Presented to Cheryl MacNeill
---
---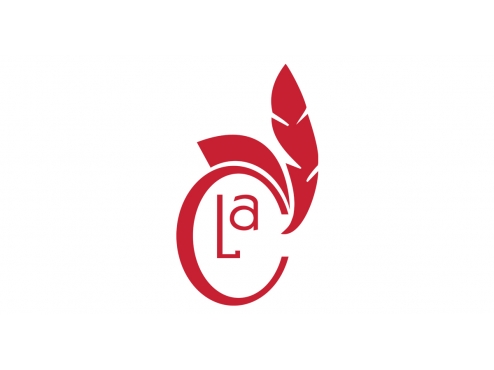 ---
The Canadian Lacrosse Association (CLA) recognizes an international official, Team Canada alumni goalie and promoter of the sport all in one today by presenting the 2019 Lester B. Pearson Award to Cheryl MacNeill.
Fittingly, today's presentation was made during the Team Canada reunion at the World Lacrosse U19 Women's Lacrosse Championship, which MacNeill is co-chairing.
"Cheryl has done everything above and beyond expectation for women's lacrosse," says Terry Rowland, Director of Marketing for the Canadian Lacrosse Association.
"Cheryl played many years with Team Canada as their goalie and always had a winning record. As a teacher in life, she is also a great educator and promoter for women's lacrosse in Canada."
The CLA presents this award annually to an individual in recognition of their unselfish dedication and outstanding contributions of sportsmanship and distinguished leadership to the game of lacrosse and to the physical and mental development of young Canadians.
MacNeill was Team Canada's goalie in 1989 and 1993 World Lacrosse (then the Federation of International Lacrosse) Women's World Cup. Since then, she has become a highly respected and highly qualified international umpire and has mentored many quality Canadian umpires over the years.
She has also co-chaired the 2007 and 2019 U19 women's world championships in Peterborough and the 2013 senior women's world championships in Oshawa, with senior women's coach Fred Blowes.
MacNeill certified as a local level umpire in 1989, provincial level umpire in 1993, national level umpire in 1999 and international level umpire in 2003. She most recently officiated games in Latvia. In a memorable moment in her career, she was an umpire at the gold medal game of the 2017 World Cup in Germany. She was also head umpire at World Cup gold medal games in 2003, 2005 and 2009.
She has also officiated at the Hong Kong Lacrosse Open and Auckland, New Zealand High School Championships both in 2016. Additionally, she has umpired at Metro Atlantic Athletic Conference championships in 2004, 2011 and 2013 to 2016, plus National Collegiate Athletic Association Division 3 championship games in 2016 and 2017.
Past winners of the Lester B. Pearson Award are:
2018 - Dave Huntley
2017 - Joey Harris
2015 - Terry Lloyd
2014 - Mike 'Kanentakeron' Mitchell
2013 - Don Blacklock
2011 - Stan Cockerton
2010 - John Herd
2008 - Stew Begg
2007 - Sohen Gill
2006 - Jim Burke
2005 - Chuck Miller
2004 - Jim Price
2002 - Joanne Stanga
2001 - Bill McBain
1983 - Joan Gostling
1981 - William Hutton
1980 - Ed Linstead
1979 - Frank Huntley
1978 - Jack Fulton
1977 - Jim Bishop
1975 - Ken Newton
1973 - Morley Kells
About the Canadian Lacrosse Association
Founded in 1867, the Canadian Lacrosse Association (CLA) is the governing body responsible for all aspects of lacrosse in Canada. Our organization is comprised of 10 Member Associations representing nearly 85,000 individual participants, including coaches, officials, and athletes of all ages and abilities. The CLA's mission is to honour the sport of lacrosse and its unique nation-building heritage, by engaging our members, leading our partners, and providing opportunities for all Canadians to participate. The CLA oversees the delivery of numerous national championships and the participation of Team Canada at all international events sanctioned by the Federation of International Lacrosse (FIL). The CLA is proud to be affiliated with partners that share the same vision and values, including our corporate partners - New Balance Athletics, Warrior Sports, NormaTec Recovery Systems, Canadian Red Cross, Westjet, RockTape, OPRO and Baron Rings - as well as our funding partners the Government of Canada, the Coaching Association of Canada, and the Canadian Lacrosse Foundation. For more information on Canadian Lacrosse Association and the sport of lacrosse, visit our website at www.lacrosse.ca and follow us on Facebook, Instagram and Twitter.
For more information, please contact:

Victoria Klassen
Communications and Marketing Coordinator
Canadian Lacrosse Association
Phone: 613-260-2028 ext. 302
Email: victoria@lacrosse.ca